Value
Reduce headcount/cost for Data Discovery and DLP Operations


Minimize disruption to business


Reduce vendor lock-in risk associated with DLP solutions and DLP service providers


Aggregate intelligence on data usage, and reduce reliance on tribal knowledge
Benefits
50% reduction in DLP alerts


Automated processing of duplicate alerts, false positive, and DLP alerts caused by business sanctioned usage.


Automated follow-up, escalation, and reporting of unresponsive data owners by business group.


Consistent end-user experience regardless of DLP alert source.
Solution
IOR provides an alert management automation platform which integrates with several data discovery and scanning solutions (e.g., DLP, Asset Inventory, Data Scanning solutions) to standardize the end-user experience for DLP alert management and response. It automates survey distribution with additional automation tasks to drive follow-up and escalation activities.
IOR provides an aggregated enterprise view of your sensitive data, allowing you to filter and visualize the aggregated result set, including capabilities to develop and distribute metrics reports.
Features
Task Manager
Flexible configuration of automation activity


The task manager is a custom code execution capability that enables scheduled execution of built from scratch tasks, permitting the flexibility needed to configure IOR to align to your existing processes and meet the specific needs of each organization.
Connector Integration
Source and/or inform external applications


Connector integration are the configurable links which IOR establishes with other solutions and information sources (e.g., DLP, Asset Inventory, AD) to enable sustainable information aggregation, data inventory update, and dataflow mapping automation.
Business Surveyor
Business friendly questionnaires


The business surveyor is a rapidly deployable data usage questionnaire, that facilitates dataflow gathering en masse across the multiple SMEs that execute individual steps in the end-to-end business process.
Analyzer
Multidimensional analysis of knowledge base


The analyzer is a flexible search engine to filter and visualize your dataflow knowledge base, enabling IOR to visualize and report on usage of specific data types by business process, specific vendors, departments, systems, or any combination of these.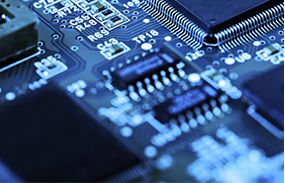 DOWNLOAD SECURING COMPETITIVE DATA CASE STUDY
DOWNLOAD BUSINESS / IT ALIGNMENT CASE STUDY
DOWNLOAD DISASTER RECOVERY CASE STUDY
For more information or to schedule a demo
call IOR now.
+1 (844)-IOR-INSIGHT / +1 (844)-467-4674