Value
99% reduction in compliance scoping time and cost for registered dataflows


Reduce headcount and cost for dataflow mapping with automated upkeep and attestation


Extend existing technology investments (e.g., DLP, data scanners) to engage new compliance requirements


Enterprise dataflow visibility with minimal business involvement
Benefits
Automated generation of dataflow by business unit


Automated update of dataflow leveraging data scanning technology integration


99% reduction in analysis time of dataflow knowledge base


50% reduction in data entry effort and time


Systematic identification and uncovering of sensitive business processes


Development and distribution of dataflow diagrams to facilitate audits or annual review by business data owners
Solution
IOR integrates with existing data discovery and scanning solutions (e.g., DLP, Asset Inventory, Data Scanning solutions) to automate sensitive dataflow mapping. Leveraging our patented dataflow knowledge base, IOR aggregates logs across multiple solutions and translates them into clear business dataflow terms. IOR fine tunes and augments the data maps with information gathered from business process SMEs leveraging customizable surveys. IOR provides flexible querying of auto-generated data maps to produce diagrams and reports to facilitate compliance audits.
Features
Task Manager
Flexible configuration of automation activity


The task manager is a custom code execution capability that enables scheduled execution of built from scratch tasks, permitting the flexibility needed to configure IOR to align to your existing processes and meet the specific needs of each organization.
Connector Integration
Source and/or inform external applications


Connector integration are the configurable links which IOR establishes with other solutions and information sources (e.g., DLP, Asset Inventory, AD) to enable sustainable information aggregation, data inventory update, and dataflow mapping automation.
Business Surveyor
Business friendly questionnaires


The business surveyor is a rapidly deployable data usage questionnaire, that facilitates dataflow gathering en masse across the multiple SMEs that execute individual steps in the end-to-end business process.
Analyzer
Multidimensional analysis of knowledge base


The analyzer is a flexible search engine to filter and visualize your dataflow knowledge base, enabling IOR to visualize and report on usage of specific data types by business process, specific vendors, departments, systems, or any combination of these.
Process Modeler
Structured business process modeling


The process modeler is a data entry table organized specifically for tracking sensitive dataflow. As dataflow is registered and sequenced, it automatically generates a diagram, with multiple auto-layout options as preferred by the user.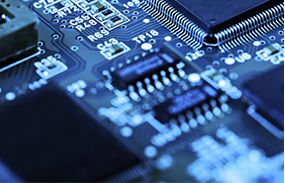 DOWNLOAD SECURING COMPETITIVE DATA CASE STUDY
DOWNLOAD BUSINESS / IT ALIGNMENT CASE STUDY
DOWNLOAD DISASTER RECOVERY CASE STUDY
For more information or to schedule a demo
call IOR now.
+1 (844)-IOR-INSIGHT / +1 (844)-467-4674